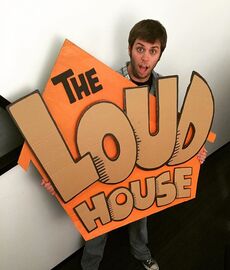 Jordan Koch is a former storyboard artist on The Loud House.
Jordan Koch is a graphic and digital artist who is employed by Walt Disney Television Studios and Nickelodeon Production Companies. He has gained notoriety through his efforts as a storyboard revisionist, artist, and designer for various television series.
He left Nickelodeon Animation on April 10, 2020 to work on projects at Netflix,[1] but returned to Nickelodeon Animation on February 7, 2022.[2]
Episodes boarded
Season 1
Season 2
Season 3
Season 4
Season 5
Directed
Trivia
Video
Sources
External links