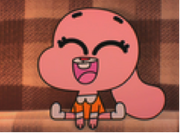 This is Aleji2404. Message me if you want to talk in spanish (it's easier to me). Or a question of an episode, or something else.
YOU ARE WELCOME TO MESSAGE

Give Kudos to this message
You've given this message Kudos!
See who gave Kudos to this message
Community content is available under
CC-BY-SA
unless otherwise noted.