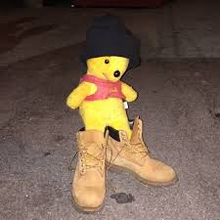 About me: Hello there! i'm BurgerTac! A 21-year old so and so that spends his time watching cartoons and doing random stuff for a living!
Bio: Hey there! seems you have found my little slice of the Wiki! i'm glad to get to know you, so why don't you just send me a greeting on my message wall? I love talking to people, so go ahead.
I'm usually more active on Discord, but I do whatever to help my friends, basically my family at this point!
Currently, i'm striving to be the best friend I can be to everyone, and to become the best person I can be (I.e. gaining maturity, experience, and overall compassion for everyone), and to get a job! xD
My Favorite Louds
Note: please note this is just my opinion, if you disagree and try to flame me without reading this warning, you need help. (you will be roasted heavily)
Lisa
Lynn
Lucy
Luan
Lori
Luna
Lily
Lola
Lana
Lincoln
Another Note: Just because they are low on the list, does NOT mean I don't like them. I like them all, and they are all (and have the potential to be) great characters.
Community content is available under
CC-BY-SA
unless otherwise noted.