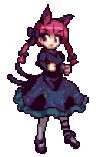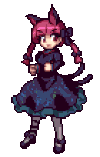 "Duvet"
by Boa
There's only one rule in this house: stay out of my bedroom!
This page should fall under the wiki's user page policy and should only be edited by Inconsistency.
Welcome, dude!
---
Hi! I'm
Inconsistency
, and I'm a
content mod
on this lovely wiki and a (hopefully) active face around here. You'll see me helping to fix and improve pages and put into effect new changes decided by the staff and community. I also operate
LanaBot
to help perform tedious tasks on the wiki.
---
Message me if you have any questions!
If you think you're missing from the list, please contact me at my Message Wall.
| | | |
| --- | --- | --- |
| Avatar | Name | User rights |
| FreeSpirit98100 | FreeSpirit | Fellow Content Dude |
| Positron has already been registered100 | Positron | Fellow Discussions Man and Chat Guy |
| MountMasurai100 | Masurai | Fellow Discussions Man |
| Reg1992100 | Reg | Rollback Boy |
| Veenster7100 | Veen | Admincrat |
| TheFirstVoslian100 | Vossie | User |
| Yoshida Tadayoshi100 | Timey | User |
| Jaylop91100 | Jaylop | Administrator |
| BlazingSword101100 | Blazing | Administrator |
| MaverickGuy720100 | Maverick | User |
| InklingBear100 | InklingBear | Chat Mod |
| Icey Wicey Dicey100 | Icey | User |
| American Titan100 | AT | User |
| Froggy03 (Sparkles)100 | Froggy | User |
| WNH74100 | Wannur | User |
| I Lav Animaniacs100 | AA | User |
| BurgerTac100 | Burger | User |
| Matthew93256100 | Mattgelo | User |