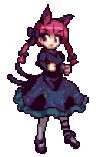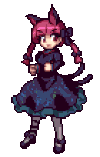 "Duvet"
by Boa
There's only one rule in this house: stay out of my bedroom!
This page should fall under the wiki's user page policy and should only be edited by Inconsistency.
---
Hi! I'm
Inconsistency
, and I'm a Content Mod on this lovely wiki and a (hopefully) active face around here. You'll see me helping to fix and improve pages and put into effect new changes decided by the staff and community. I also operate
LanaBot
to help perform tedious tasks on the wiki.
---
Message me if you have any questions!
Community content is available under
CC-BY-SA
unless otherwise noted.