There's only one rule on this wiki: stay out of my user page!
This page should fall under the wiki's user page policy and should only be edited by The Smarter, Wiser King Dedede.
"

"Balamuthia mandrillarisis a free-living ameba (a single-celled living organism) found in the environment. It is one of the causes of granulomatous amebic encephalitis (GAE), a serious infection of the brain and spinal cord. Balamuthia is thought to enter the body when soil containing Balamuthia comes in contact with skin wounds and cuts, or when dust containing Balamuthia is breathed in or gets in the mouth. The Balamuthia amebas can then travel to the brain through the blood stream and cause GAE. GAE is a very rare disease that is usually fatal.

Scientists at the Centers for Disease Control and Prevention (CDC) first discovered Balamuthia mandrillaris in 1986. The ameba was found in the brain of a dead mandrill baboon. After extensive research, B. mandrillaris was declared a new species of ameba in 1993. Since then, more than 200 cases of Balamuthia infection have been diagnosed worldwide, with at least 70 cases reported in the United States. Little is known at this time about how a person becomes infected." - CDC (Centrals for Disease Control and Prevention)

"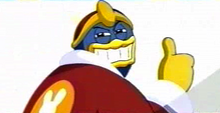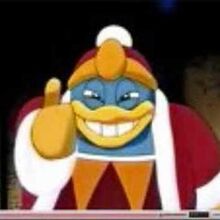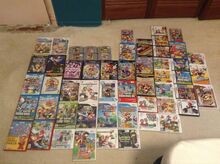 Hello, <insert name here>.
STEAM: https://steamcommunity.com/profiles/76561198145243932
YOUTUBE: https://www.youtube.com/channel/UChvdfjIZChTCf4wr5CV0JSw
DEVIANTART: https://www.deviantart.com/ilovededede
To get an idea on what I like, here are some of my favorite shows, for starters:
SpongeBob SquarePants
Hey Arnold!
My Life as a Teenage Robot
The Grim Adventures of Billy & Mandy
The Smurfs (Hanna-Barbara cartoon from the 80's)
Monsters Inside Me
truTV Presents: World's Dumbest...
Invader Zim
Family Guy (seasons 1-5)
American Dad! (FOX seasons)
Some of my favorite video games include
Team Fortress 2
Most Mario games, but in particular:

Super Mario Bros. 3
Super Mario World
Super Mario 64 (mainly the DS remake)
Super Mario Sunshine
Super Mario Galaxy 1 & 2
Newer Super Mario Bros. Wii (mod of New Super Mario Bros. Wii)
Super Mario 3D World
Super Mario Odyssey

Kirby - in particular:

Kirby's Adventure
Kirby Super Star Ultra
Kirby's Return to Dreamland

Super Smash Bros.
Pac-Man World 1 & 2
My main quality on this wikia is identifying stock tracks (Associated Production Music) that play in The Loud House and adding foreign airdates and titles. I can easily identify most of these tracks, and recognize which track is original music and which are Associated Production Music. If you have any questions on what the name of a track that sounds like it came from APM, you can always ask me.
These are the roles/jobs I carry, in and out of this wikia.
| Role | Date started | Date ended |
| --- | --- | --- |
| Team Fortress 2 server administrator | March 16, 2017 | present |
| Encyclopedia SpongeBobia assistant | August 12, 2018 | present |
| Walmart Dairy/Frozen Associate | March 12, 2019 | present |
| Loud House Wikia content moderator | January 20, 2020 | present |
My top 5s and bottoms 5s of seasons 1 & 2.
Season 1
Top 5
Honorable Mentions
Bottom 5
Dishonorable Mentions
Season 2
Top 5
Honorable Mentions
Bottom 5
Dishonorable Mentions
Gonna be creative in presenting my episode opinions. My rankings on each episode are represented by images of King Dedede. Got this idea from the SpongeBob Wikia.
Season 3 will be added when I finish marathoning the episodes I need to watch.
Season 1
Season 2
| Name | Rating |
| --- | --- |
| Lincoln | |
| Lori | |
| Leni | |
| Luna | |
| Luan | |
| Lynn Jr. | |
| Lucy | |
| Lana | |
| Lola | |
| Lisa | |
| Lily | |
| Clyde | |
| Rita | |
| Lynn Sr. | |
| Howard and Harold | |
| Bobby | |
| Ronnie Anne | |
| Mr. Grouse | |
The Casagrandes
South Park
Rick & Morty
Bojack Horseman
Final Space
Futurama
Gravity Falls
Star vs. the Forces of Evil
The Angry Beavers
Danny Phantom
Avatar: The Last Airbender
Harvey Beaks
Ed, Ed 'n' Eddy
Powerpuff Girls (original)
Courage the Cowardly Dog
Camp Lazlo
Steven Universe
OK K.O.! Let's Be Heroes
Teen Titans
DuckTales (1988 original series)
DuckTales (2017 reboot)
Hilda
Amphibia
Green Eggs and Ham
Ships I support
Lincoln X Ronnie Anne
Lincoln X Stella
Lincoln X Girl Jordan
Lincoln X Sid
Lincoln X Nikki
Lincoln X Haiku
Lori X Bobby
Leni X Chaz
Luna X Sam
Luan X Benny
Clyde X Sid
Clyde X Haiku
Ships I'm neutral towards
Lynn X Francisco
Lucy X Rocky
Lucy X Silas
Lana X Skippy
Lola X Winston
Lisa X David
Leni X the cowlick boy from Undercover Mom
Ships I don't support
ANY and ALL Loudcest ships
Most OC ships, unless the OC in question is fleshed-out enough
Lori X Clyde
Luan X Maggie
Lincoln X Taylor (why does Lincoln get shipped with every female character in the show?)